Thorough Cleaning
Upon your arrival, your home will be thoroughly cleaned. Nobody likes to come home to a dirty house. You have just been away enjoying yourself or hard at work and the last thing you want is to walk back in the doors to more work. We make the beds, prepare the linens, and even set up the outdoor furniture. But why stop there, we can even clean the windows and wash the patio upon request.
Stock You Up
What about having supplies to make you feel right at home? Of course, we have you covered! We will make sure your refrigerator is fully stocked as well as your pantry based on the list you provide us.
Flowers
Fresh flowers for your:
~ Arrival
~ Weekly Arrangements
~ Guest Arrivals
~ Dinner Parties
~ Or any event
Silk Flower Arrangements
Front entry decor for:
Holidays, Seasonal, Events, etc.
Thorough Cleaning
Depending on your preference, your home can be thoroughly cleaned as soon as you leave or just before your return. Nobody likes to come home to a dirty house. We will make sure that while you are gone your home is being taken care of to meet all of your expectations.
Wash Your Linens
We will make sure that your linens get cleaned & beds remade.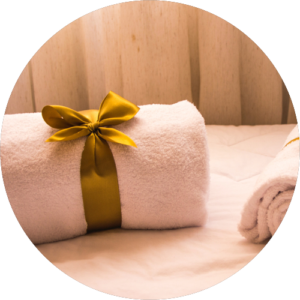 Store Your Stuff
When you are away for lengthly period of time, we will wash your patio furniture and cover or put them away upon your request.
Our top priority is to provide superior service for our customers.
We serve, but not limited to: